Another school year is beginning and with it comes once in a lifetime experiences, frie
ndships and memories. Hold on to those memories with our school's yearbook.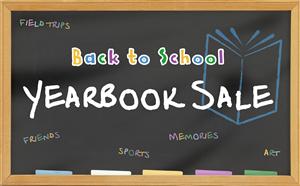 Order your book now at an early bird price of $60. Students who order the yearbook before December 18 will have their name embossed on the front cover of their yearbook with a foil finish. See the front office to place your order.